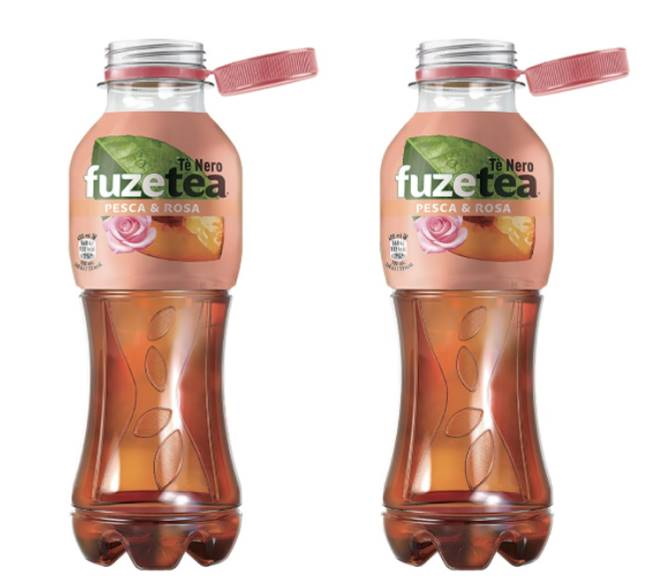 A&F Flat tethered cap for Coca Cola's FuzeTea
Coca-Cola introduces on the Italian market our "Tethered Caps", the caps joined to the bottle, starting with the FuzeTea. This is an important innovation that anticipates by two years the provisions contained in the EU directive on the closures of plastic packaging for beverages, with the aim that each cap is recycled together with the bottle, in order to reduce the dispersion and the impact of plastic on the 'environment.
The new caps have an innovative design, the result of intense research and development work to guarantee an optimal experience for the consumer while maintaining the usual opening system: the cap is connected to the tamper evident ring by a tab that ensures a perfect position opening and, at the same time, ensures that it cannot be separated from the bottle.