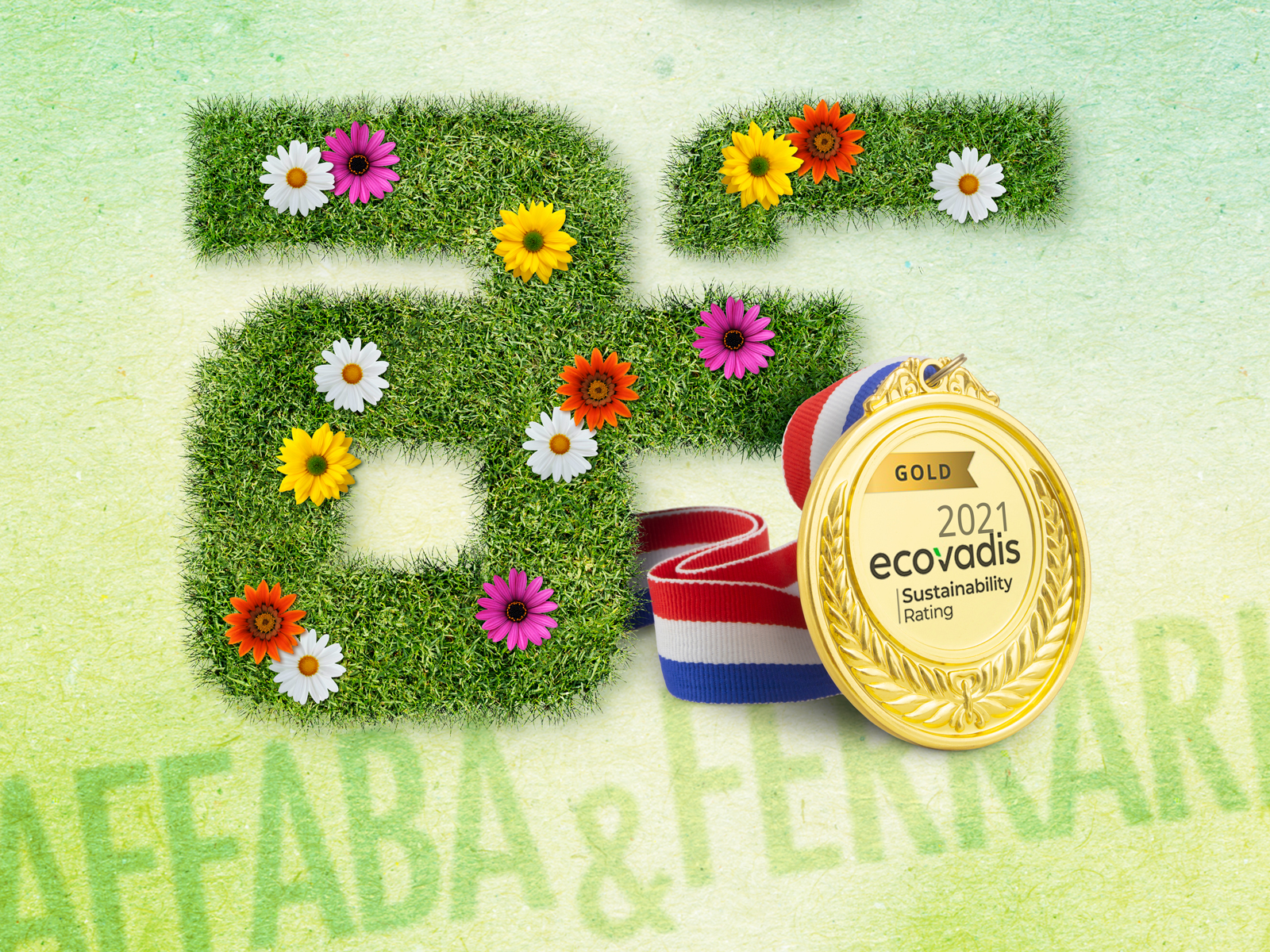 Affaba & Ferrari has achieved the Gold Rating by EcoVadis, a leading independent provider of business sustainability ratings. Less than 10% of evaluated companies meet the qualifications for a Gold Rating by EcoVadis' Corporate Social Responsibility (CSR) ranking.
Corporate social responsibility is an important starting point to deliver competitive advantages in our industry. Affaba & Ferrari, part of the TriMas Packaging group, focuses on not only delivering superior customer and consumer satisfaction, but also on committing to sustainable best practices. Responsible actions and sustainable solutions play an essential role at Affaba & Ferrari and TriMas Packaging. "We develop and manufacture closures for beverages delivered to top brands," said Silvia Ferrari, Managing Director of Affaba & Ferrari. "Our commitment to be an industry leader in sustainability is validated by this rating, as it confirms that we are among the best.  .
"The sustainability journey is a collaborative process, involving all stakeholders of our organization, from employees to communities to customers to suppliers," said Fabio Salik, President of TriMas Packaging. "We are extremely proud of our efforts and results to date and look forward to furthering our progress and continuous improvement."
ECOVADIS is an independent assessment platform that supports companies in optimizing their environmental and social practices. EcoVadis checks the quality level of different processes of CSR management of companies and enables international comparability of different management systems. The methodology, which is based on international CSR standards, evaluates companies on the basis of 21 criteria from the four subject areas of environment, labor and human rights, ethics and sustainable procurement. Over 75,000 companies and 600 global leaders from 160 countries use EcoVadis' CSR assessments to promote transparency and specific benchmarks.